News & What's On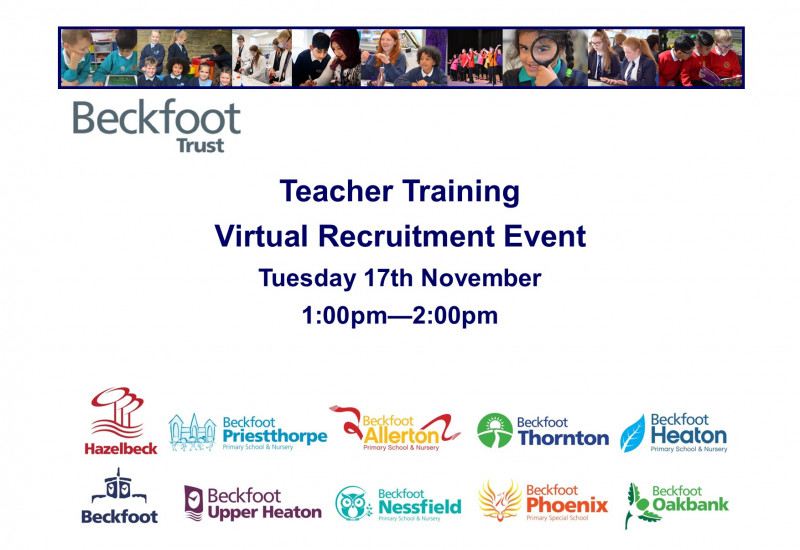 23rd October 2020
Beckfoot Trust Teacher Training Event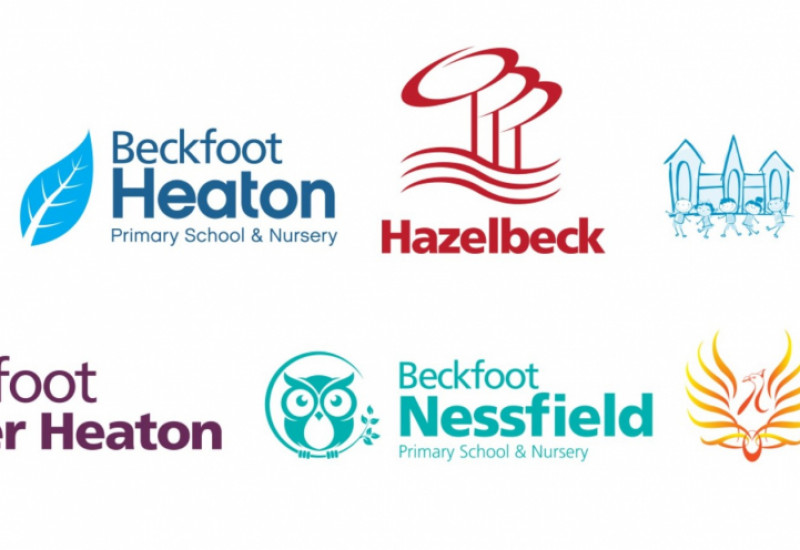 21st October 2020
Message from David Horn, CEO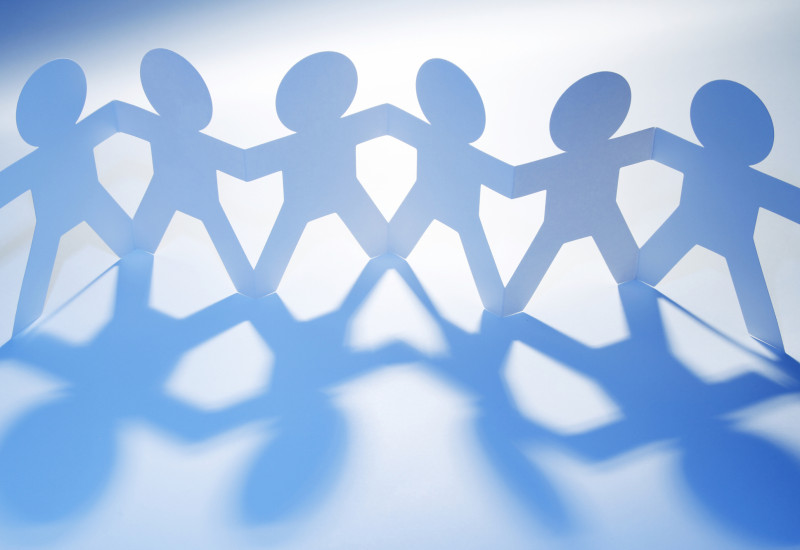 19th October 2020
Useful Links
Information
Useful links for students and parents ~ support services, events, forums, conferences, newsletters, school holiday activities, youth groups, websites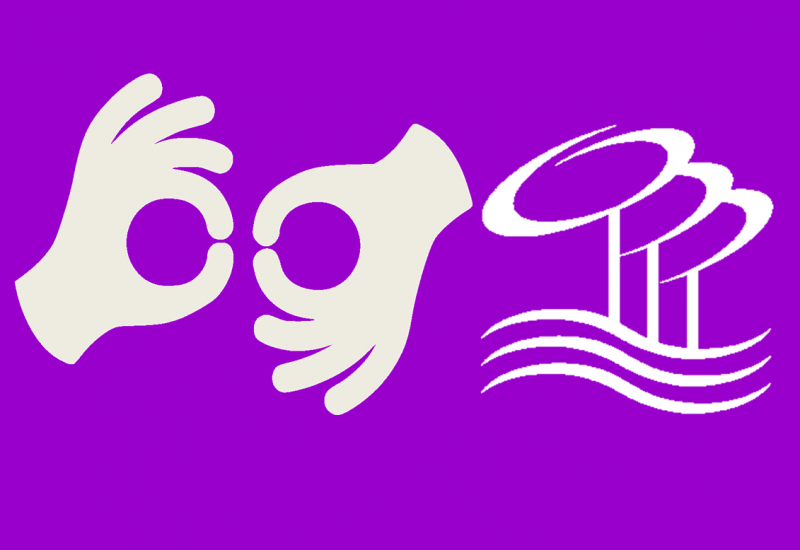 19th October 2020
Sign of the Week
Communication
More Makaton phrases and sentences to learn at home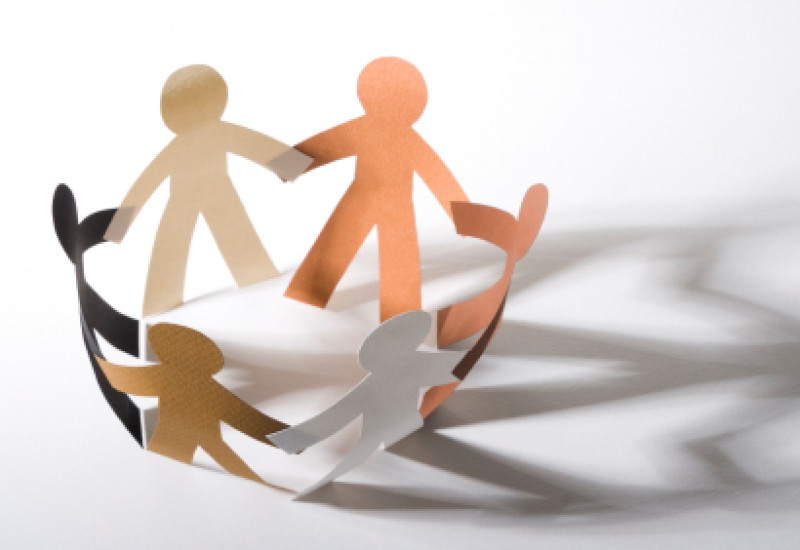 9th October 2020
Friends & Family Hub
Support Service
Information on hubs in Bradford, Menston & Keighley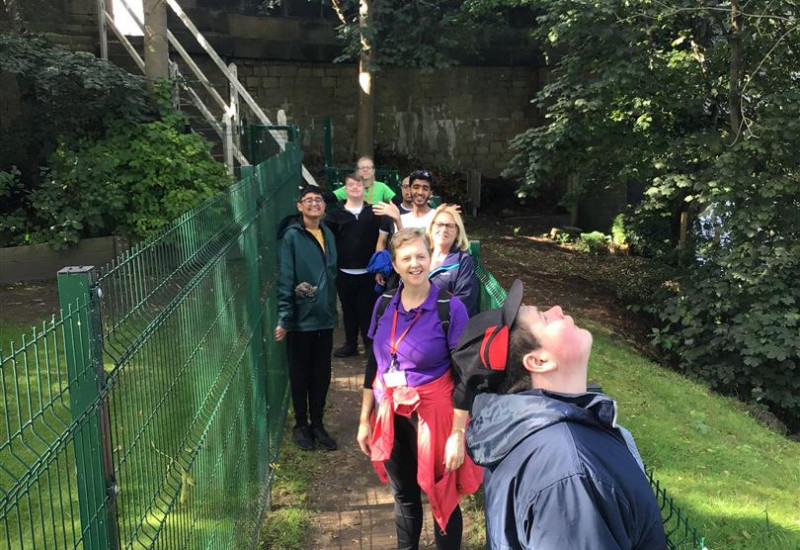 2nd October 2020
River Aire Walk
Lilac Base
Lilac Base explore the River Aire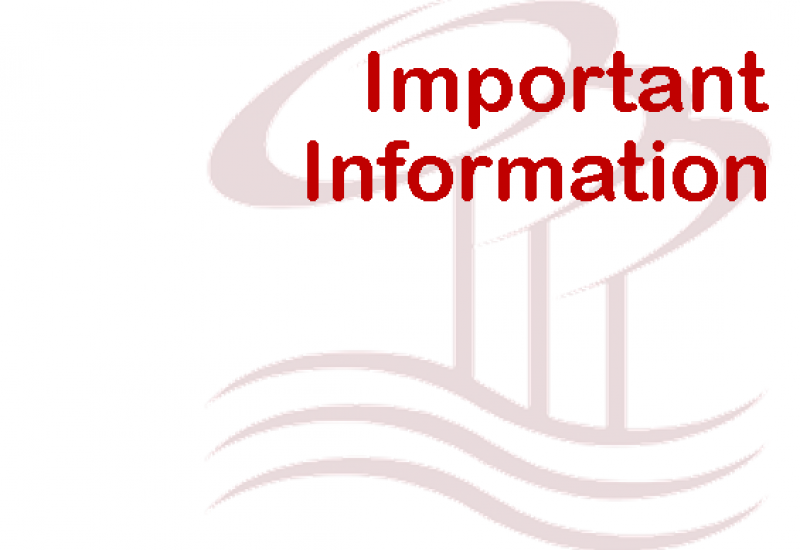 23rd September 2020
Important: Covid & what to do
Coronavirus
Covid guidance for families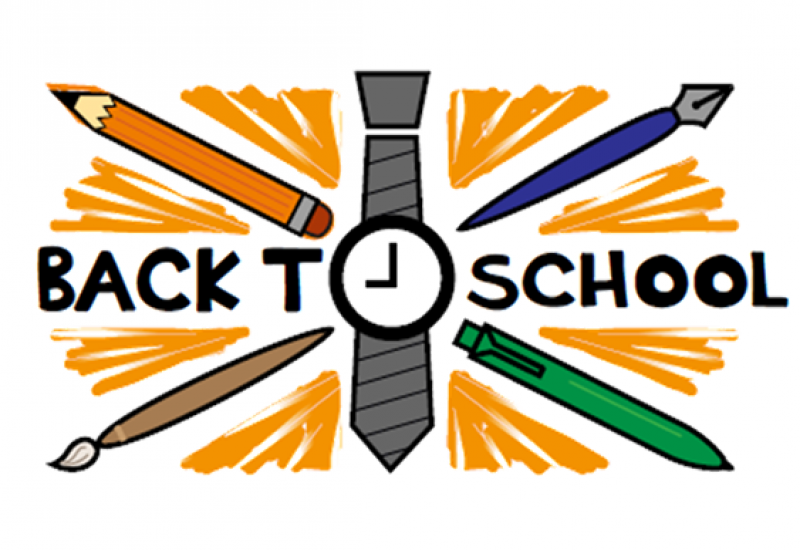 23rd September 2020
Grants for school clothing & free school meals
Information
Fund for families experiencing financial hardship as a result of Covid-19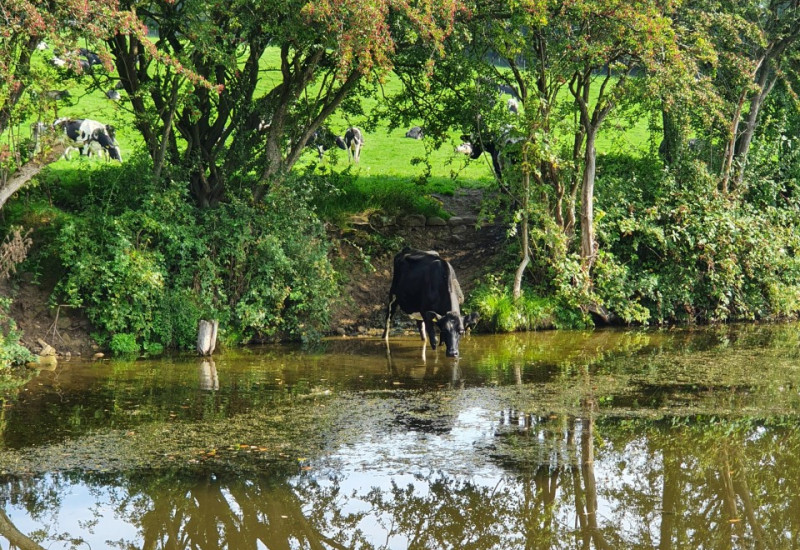 22nd September 2020
Canalside Walk
Lilac Base
Lilac Base Venture Out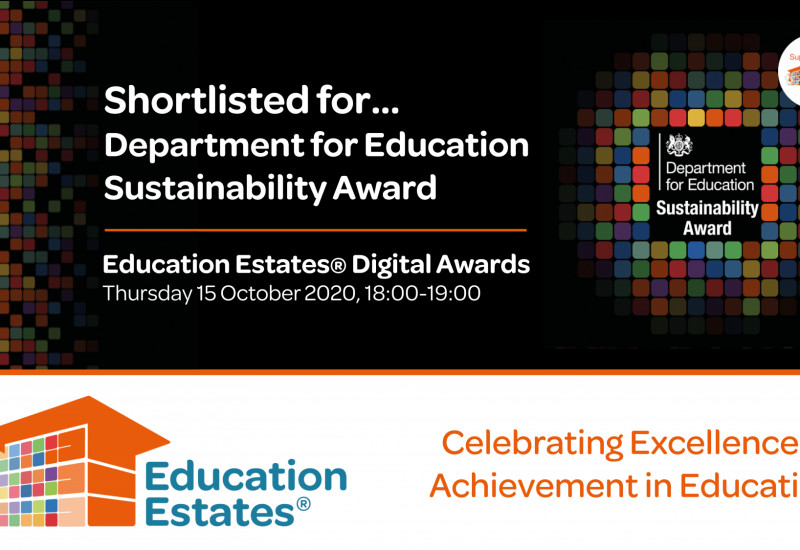 22nd September 2020
Shortlisted for Education Sustainability Award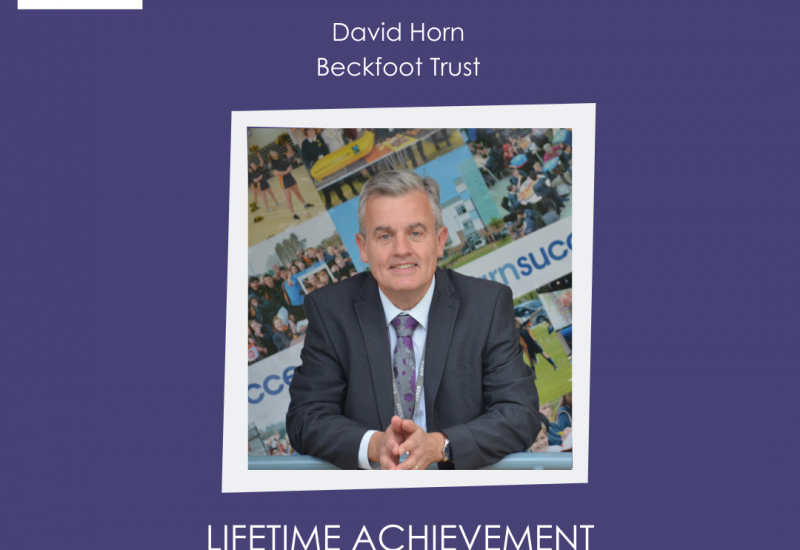 16th September 2020
David Horn, Pearson National Lifetime Achievement Award Winner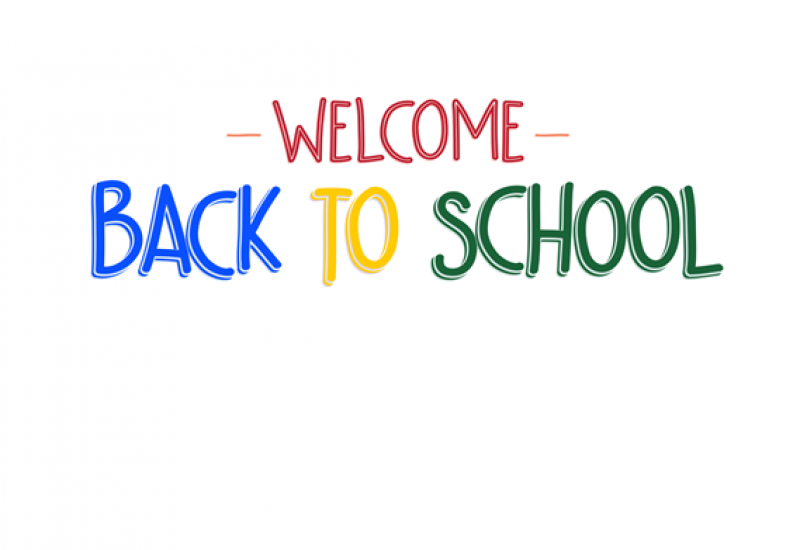 4th September 2020
Welcome messages
Videos
Welcome back to Hazelbeck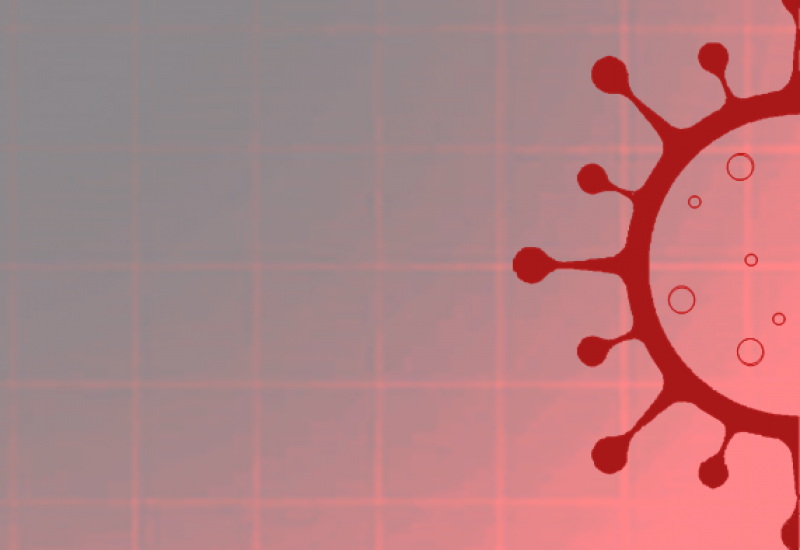 1st September 2020
Coronavirus/Covid-19 Information
Coronavirus
Support and Updates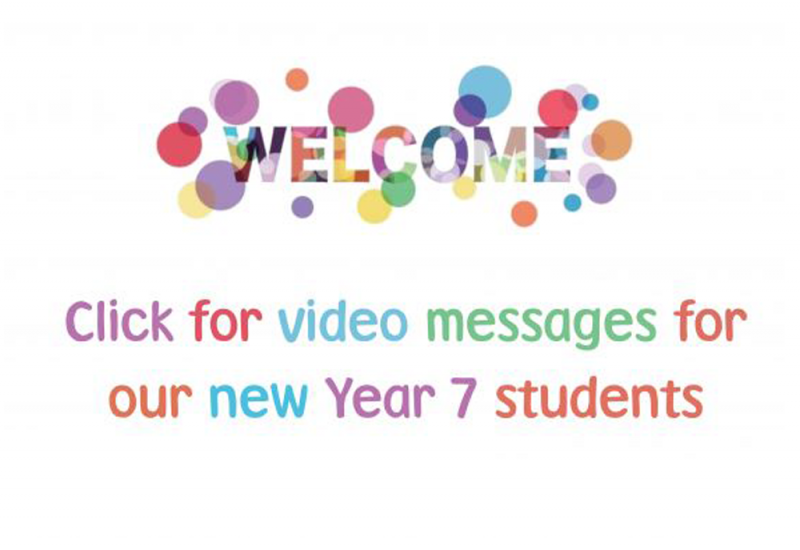 3rd August 2020
Welcoming our new students
A big hello
We would like to say a big hello and welcome to all our new students starting at Hazelbeck next term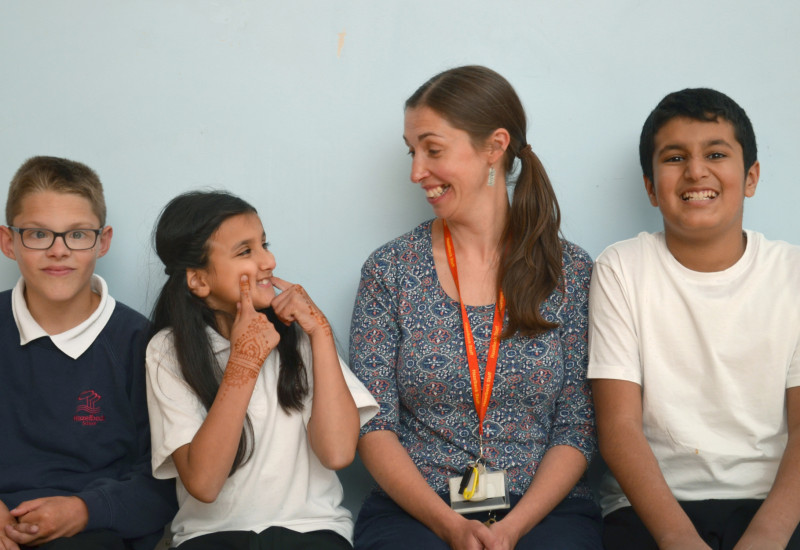 17th July 2020
Return to School in September
Important Information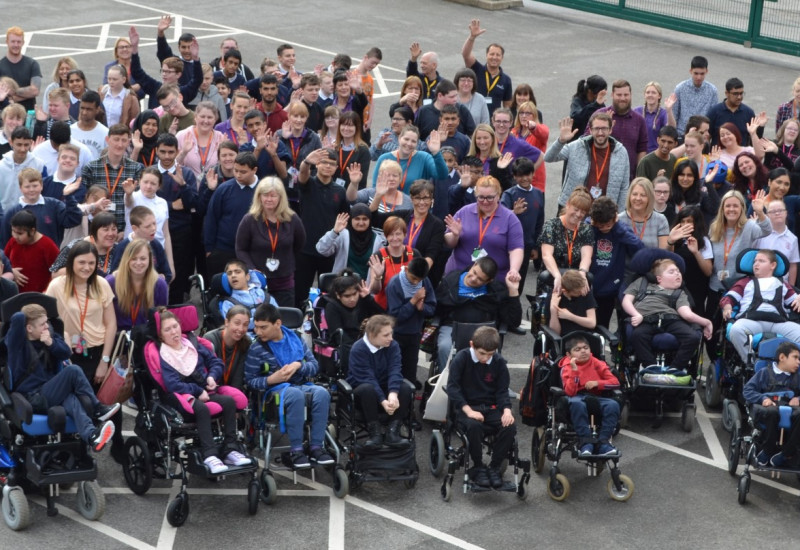 16th July 2020
Social Stories for Returning to School
Family Activities
Some social stories to help to prepare children to return to school in September.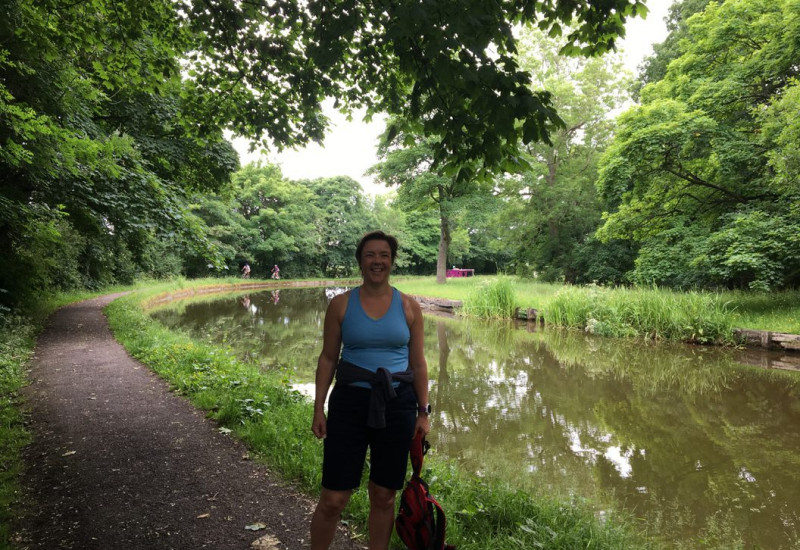 22nd June 2020
Ruth's Canalside Walk
On Saturday, when it should have been our school Summer Fair, I walked along the Leeds-Liverpool Canal from the Fisherman's Pub on Wagon Lane towards Liverpool.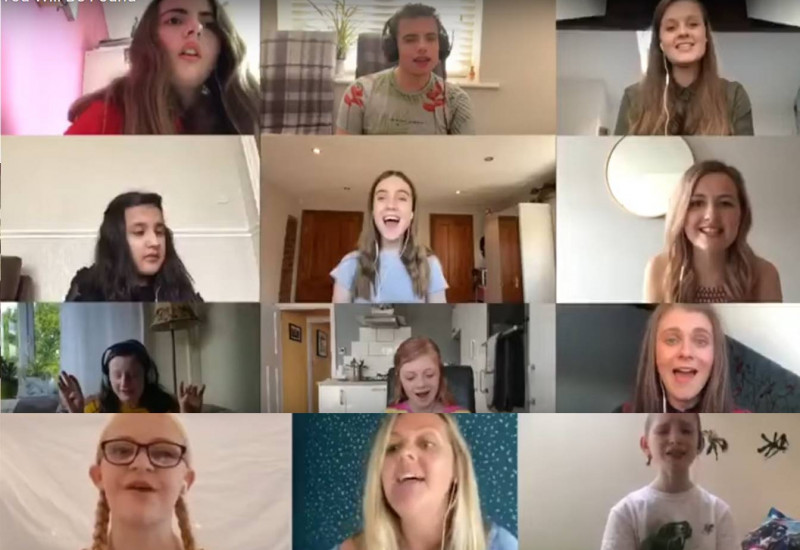 16th June 2020
Virtually Performing 'You will be found'
Beckfoot and Hazelbeck students who take part in the 'All In Award', Musical Theatre After School Club have come together virtually, to sing a song from the musical 'Dear Evan Hansen'.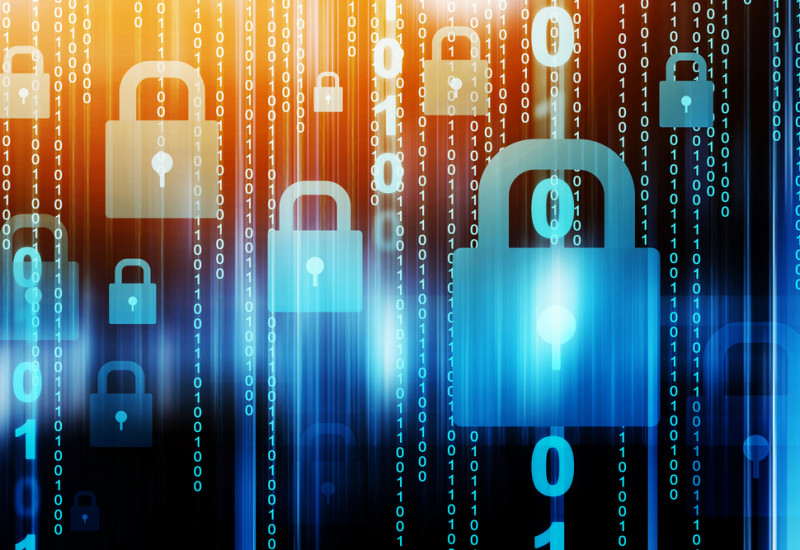 20th April 2020
Online Safety and New Parental Guidance for Remote Learning
Online Safety Guidance for all parents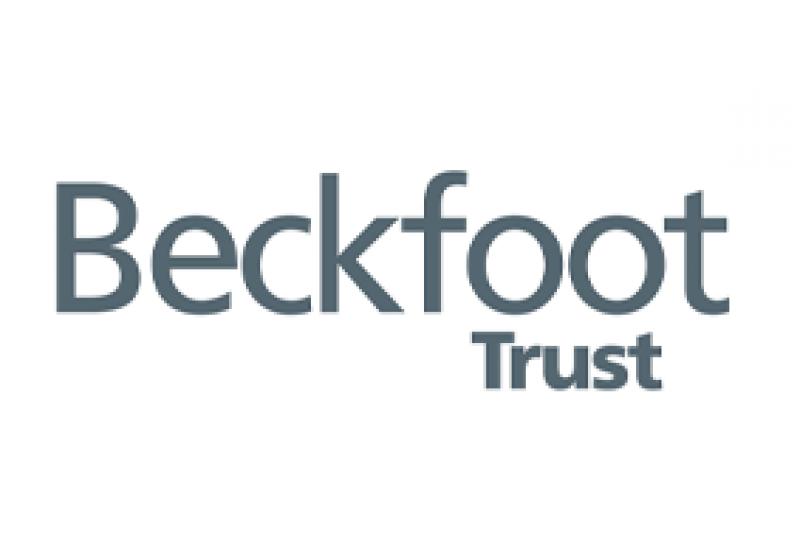 16th April 2020
Coronavirus - An Update from David Horn CEO
CEO Message
I hope you are all continuing to cope in these very challenging times.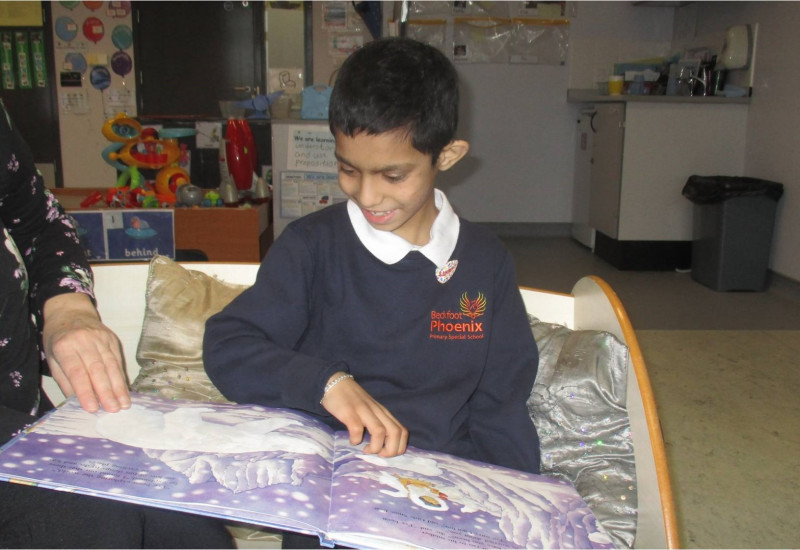 2nd April 2020
Coronavirus: An Update from David Horn CEO
CEO Message
I hope you are all coping in these very challenging times. I want to update you on key decisions being made as a Trust related to the Coronavirus Outbreak.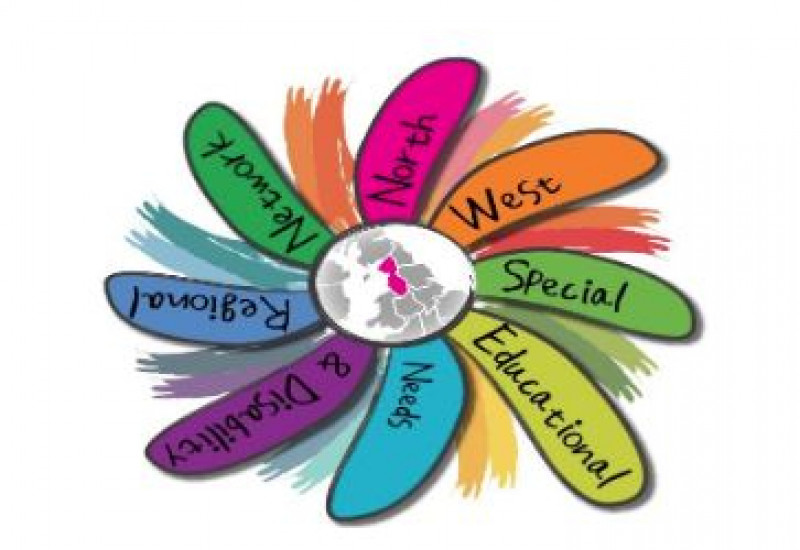 25th March 2020
SEND Newsletter
With Useful Links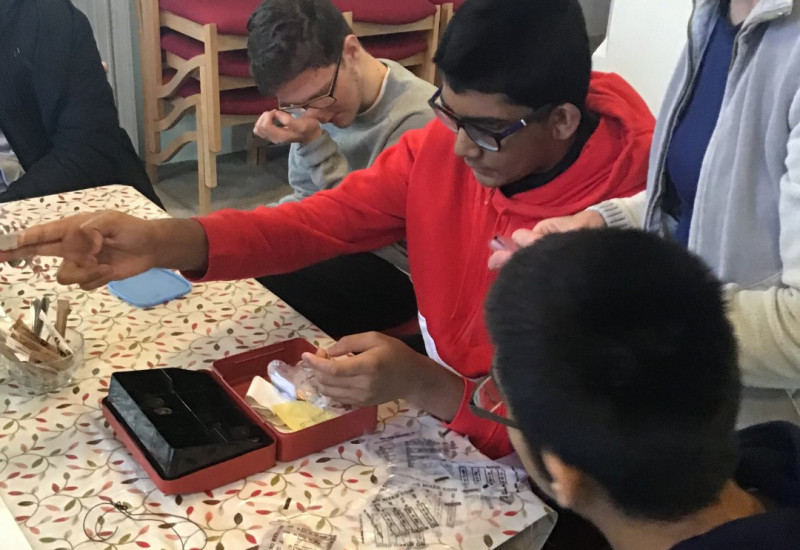 27th February 2020
Enterprise
At the end of last half term Bronze Base were invited to set up their stall at Eldwick Village Hall again to sell theirenterprise products including pendants and bracelets.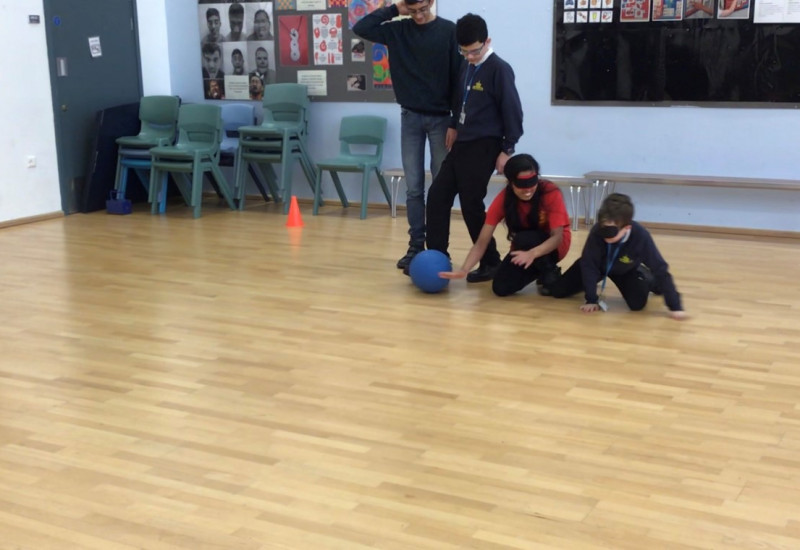 26th February 2020
Learning Goalball
Hazelbeck students have been having fun being taught the sport of Goalball* by Beckfoot students!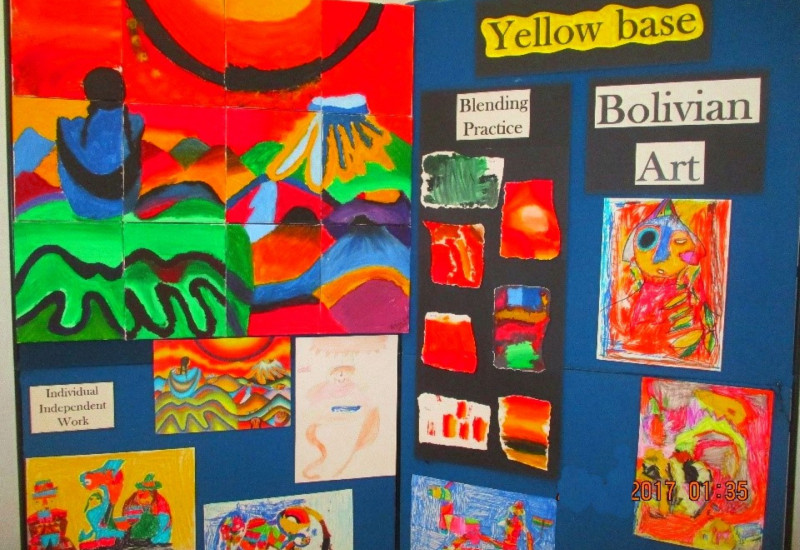 25th February 2020
Arts Week 2020
Students at Hazelbeck have just taken part in their 8th fantastic Arts Week.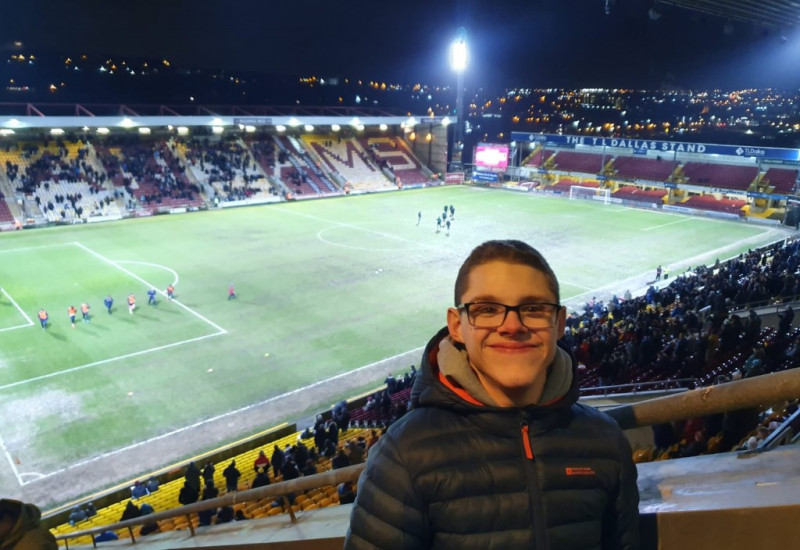 12th February 2020
Bradford City Match
A group of Hazelbeck students braved the cold weather to attend the Bradford City v Stevenage game on Tuesday 11th February at Valley Parade, Bradford.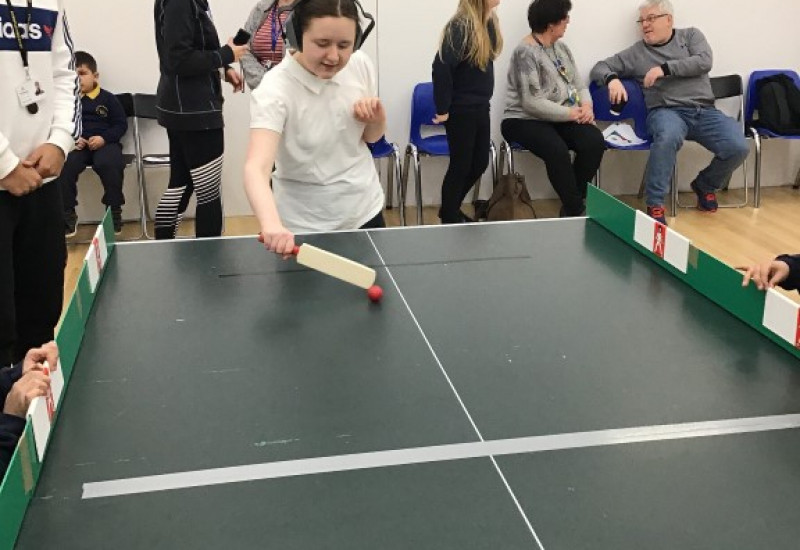 12th February 2020
Table Cricket Tournament
Seven Teal Base students attended the Table Cricket tournament at Heaton Squash Club this week and played against seven other schools throughout the day.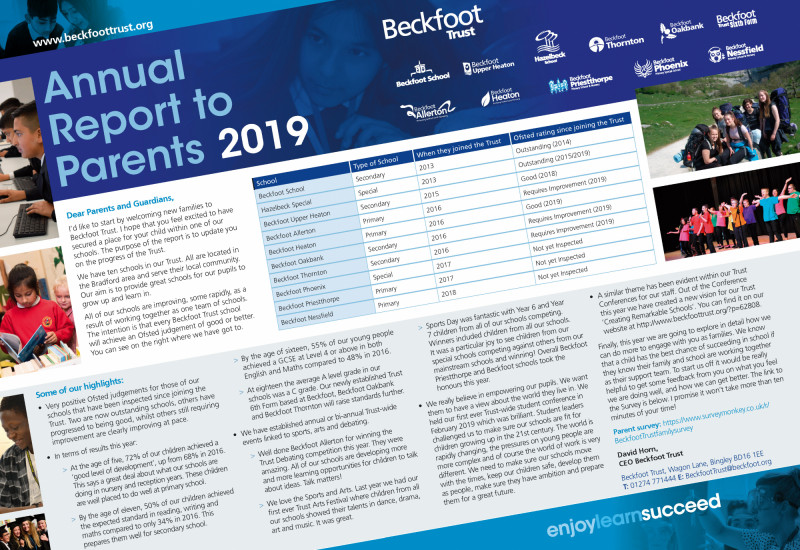 15th January 2020
Parent Survey and Annual Report
Annual reports for the Trust and each of our schools can now be found on the website under the 'About Us' tab.