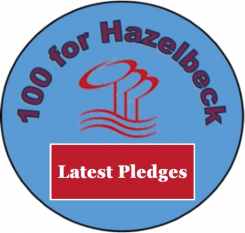 Sarah A - 100 laps of park
---
Jo A - 100 squats a day
---
Heather R - cycling 100 miles
---
Muhammed -  trampoline jumps

---
Harry - 100 laps of his street
---
Loredana - Hula hoop 100 times
---
Oliver - 100 times round the park
---
Bradley - 100 trampoline sits and stands
---
Silver Base - walking 100 miles
---
6th May 2021
100 for Hazelbeck - latest news
Latest News:
6.5.21 Heavenly Hamper Raffle! Our Campus Finance & Admin teams have put together a fantastic hamper full of 100 sweet treats (chocolate, biscuits and sweets) and 2 runner up prizes. Tickets cost £1 a strip from the Admin office (on sale until 26 May, raffle drawn 27 May).


5.5.21 Olive Base SNTA Sarah is 44 laps into her pledge of 100 laps round her local park - keep going Sarah!

4.5.21  We have raised £1000 already! We will be selling raffle tickets in the bus park this week to win the handmade bird feeder and there are still plenty of paintings by Jo Dowson for sale.  We know that people are doing jumping jacks in their front garden, lots of walking and running around school, loads of trampolining, zumba, swimming, cycling and dog walking!  Keep up the good work and let's see if we can raise £2000 by 28 May, visit our Just Giving page to donate. 
29.4.21 We have had donations from as far afield as Australia!  Our Just Giving page is currently at £360 but more has come in in cash and bank transfers.  Let's see if we can make £1000 by the end of May...  If you haven't got a challenge at the moment, pop a few quid into our Just Giving page and tell us who you are cheering on!
---
We can't fundraise together for our wonderful school but we can all do something great to rais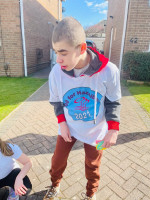 e money. Our challenge in Summer 1 half term is to do 100 things for Hazelbeck. You could run/walk/cycle/be pushed in your wheelchair for 100km; you could jump 100 times on a trampoline; you could swim 100 lengths; you could clap 100 times; Harry (pictured right) has pledged to complete 100 laps of his street. Have a look at the images below for more ideas from our students. 
You have until 28 May to complete the challenge - you don't need to do it all on one day, you can do a few a day ...ask your family and friends to sponsor you!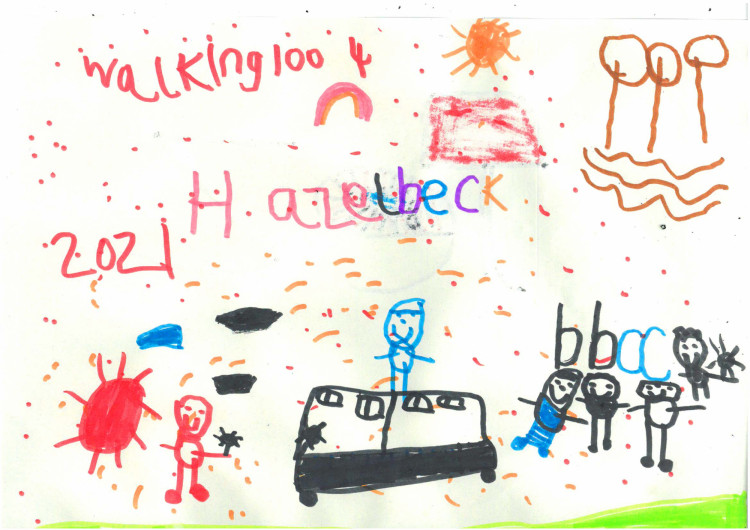 ---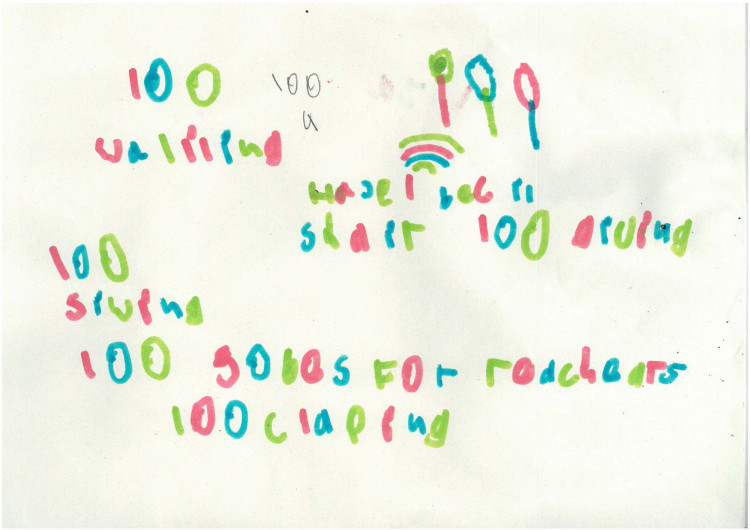 ---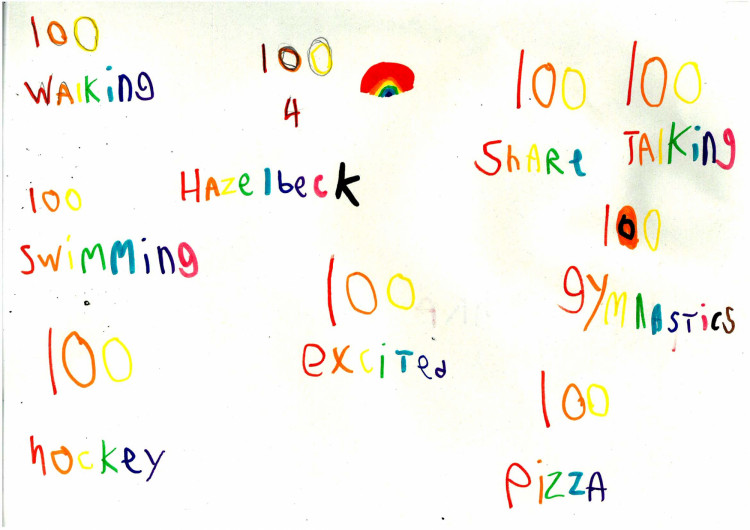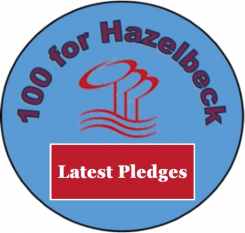 Sarah A - 100 laps of park
---
Jo A - 100 squats a day
---
Heather R - cycling 100 miles
---
Muhammed -  trampoline jumps

---
Harry - 100 laps of his street
---
Loredana - Hula hoop 100 times
---
Oliver - 100 times round the park
---
Bradley - 100 trampoline sits and stands
---
Silver Base - walking 100 miles
---