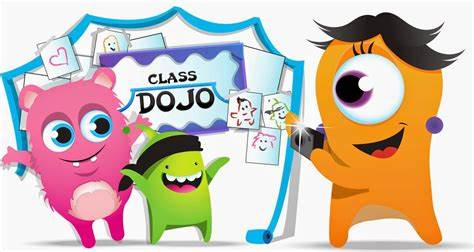 Class Dojo is an App that you can use via your phone.
Please follow the link on the text message that has been sent to you or follow the instructions

 on the letter sent to you.

You can message your child's class teacher directly to ask questions and to pass on information.
Your child's class teacher can also send you messages, helpful reminders and information about class and whole school events.
This will replace the home/school diaries.
Please read the following guidelines for using the App:
Timings - you can expect your child's class teacher to have read your messages between 7.45am and 5pm each school day. There is no expectation that teachers will read messages outside of those times, at the weekends or during school holidays unless they choose to do so
Class Dojo is not a suitable thing to use in order to send emergency messages, as teachers may not pick up these messages during teaching time. Please phone the school directly with anything urgent
Two pieces of class work or comments on what the class have been doing each week, will be sent home to you so that you can see what they have been up to in class
Reminders for Annual Reviews, Whole school events, immunisations etc. will be communicated via the Dojo
Class Dojo should not be used to make complaints to your child's teacher. This should be done through a phone call to school or via email
Similarly, Class Dojo should not be used to inform the school around attendance. If your child is not coming into school, then you should call school as normal (click here for attendance information).