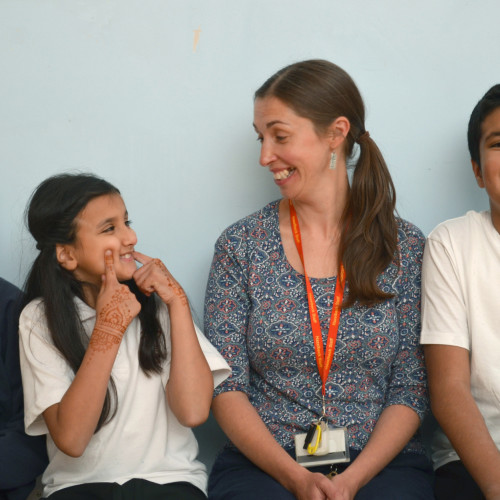 Posted 20th December 2018
Magic Moments
Well the Christmas holidays are nearly upon us and everyone has been getting into the festive spirit at school. 
We started with our amazing Christmas performance.  As usual our students shone; it was fabulous to see their confidence and enjoyment as they sang and danced.  I think there were tears of pride and joy from many in the audience not to mention a lot of smiles and laughter.  We then had our Christmas Fair which raised a massive £1650!  This was a huge achievement and we are so grateful to all the people who came, ran stalls and took the time to come and spend their well earned money!  As always, thank you to Mylahores for their generous donation of food that always goes down so well.  A big thank you to all the other companies who also donated gifts and presents; we really do appreciate it.  The money is going to be used towards improving resources for our students.
We have had lots of reward trip going out in the last few weeks which reflects the successes and fantastic attitude to learning that our students show.  The students who have been out have done us proud and are fantastic ambassadors for the school.  Yesterday all of Orange area had a trip to the pantomime which they fully enjoyed.  It was great talking to them and seeing their enthusiasm yesterday with favourite things including the singing, the music, Snow White, ice cream and the trip on the bus!  Our sensory students had a visit from Purple Patch who did a sensory Christmas story with them, some of the Beckfoot students came across and played music for us and then there was a truly great party in the afternoon with all of our sensory learners out in the hall enjoying themselves together.
Today was our annual 'Hazelbeck's Got Talent' event which was, as ever, a roaring success; it truly is one of the highlights of our year.  It is always heart warming to see how much our students grow in confidence and their willingness to stand at the front and perform for their peers.
So as the term draws to an end, I'd like to say a huge thank you to all of our students for their hard work and effort, they continue to make fantastic progress and make us proud each and every day with their achievements.  A big thank you to all of our fabulous staff team who show endless commitment and dedication to supporting our students to achieve their potential.  Finally, a great thank you to all our families who support the school and ensure that our students are in school each day so that they can succeed.  What a great community which allows magic moments to be created on such a regular basis.  Thank you everyone.  Have a wonderful holiday and we look forward to seeing you on 7th January.