21st May 2023
School Places
Sufficiency of Specialist places for Children and Young People with SEND
The Local Authority has specific duties to ensure that there is sufficient specialist provision available for children and young people with Education, Health and Care Plans (EHCPs), where their EHCPs determine that their needs should be met in specialist provision.
Bradford has experienced a significant increase in the number of children and young people with EHCP's requiring specialist provision. In order to ensure that they are able to have their complex needs fully met and receive the specialist support that is required for them to thrive, additional specialist places are required across the Bradford District.  It is projected that demand for specialist places will continue to grow across all sectors.
Hazelbeck School
Hazelbeck is part of the Beckfoot Trust and is a school for students with special educational needs aged 11-19. 
At Hazelbeck we are passionate about the fact that our learners are at the very heart of all that we do.  We want them to achieve and exceed their potential and believe it is our responsibility to help them feel success.  This is seen in our school values which are 'Enjoy - Learn - Succeed'.  
Everything is set up to ensure that we support our students to be the very best they can be.  We encourage them to be independent and active learners at every opportunity so that they are as ready as possible for the next stages of their life. 
We know that every student is unique so we personalise learning to best meet each individual's needs so that they can become more confident young people who are able to manage themselves and their environment.  
The Beckfoot Trust work closely with the Local Authority to support Children and Young People with an Education, Health and Care Plan in order to give them the best possible learning journey.
Why are we consulting?
If an Academy Trust wishes to make a significant change to one of its schools they are required to make a significant change application to the Regional Department for Education (DfE) Directors. A significant change is defined as one that may have a 'significant' impact on the local school environment, through changing the number and/or type of school places and/or where they are offered. Before such an application can be submitted a fair and open local consultation with all relevant stakeholders is required.
What are we consulting on?
The proposal is to increase the number of places at Hazelbeck School from 144 to 194, an increase of 50 places.
Evidence of demand
Despite the decrease that has been seen in the birth rate within the Bradford district, the number of children and young people with an EHCP continues to rise.
The total number of Education, Health and Care Plans (EHCPs) for 0-25 year olds across the Bradford District was recorded as 5309 on 22nd September 2022. This has increased from 4842 recorded in October 2021 and 3,673 recorded at January 2019. 
The number of requests for Education, Health and Care Assessments was recorded at 1322 between September 2021 and September 2022.  This is a significant increase of 38.7% from the 953 requests for assessment received between September 2020 and September 2021.
Of the 5309 children and young people with an EHCP 3626 or 68.3% are of statutory school age.
The Local Authority's 'Strategic Plan 2022- Sufficiency of Specialist Places for Children and Young People in Bradford' evidences the need for additional special school places across the district which is supported by the high occupancy level of the special schools within the Bradford District of 98.9%.
How will this be achieved? 
If supported by the Regional Directors, this proposal will be delivered by the Local Authority with additional accommodation being constructed within the Hazelbeck School site to accommodate the further 50 places.
Who will fund and manage the project? 
This project will be funded and managed by the Local Authority. This provision will be staffed and managed by Hazelbeck School.
How can I share my views?
The consultation will be open from Monday 24th April - Wednesday 24th May 2023 for you to share your views.
Please click on the link or QR Code below to open the survey and to share your views on the proposal: https://online1.snapsurveys.com/sqpog8
or scan the QR code: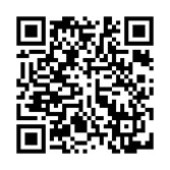 If you would prefer a paper copy of the consultation, please contact the school office or e-mail: Kirsty Dwyer: becksd@beckfoot.org
---